Well, now I'm actually on my way. The posts from now on will be written without any spell checker, I seek your understanding :p
Heads up, this, and probably all posts following this will be quite rambly!
1 To Arlanda and beyond
Me being me, I did not prepare well in advance. I knew roughly what to bring, and my bag was mostly packed. Mostly. At 3 am I got up to pack the last bits and peices before heading off to catch my bus, departing at 6.
After an uneventful bus ride (+change), I arrived at the airport half an hour earlier than anticipated. Considering how slow and lost I tend to be in airports, you could say I relly took my time. Although, there wasn't a lot of people there at 6:45 in the morning, and I went through security rather quickly, despite being randomly chosen for a more thorough check. It ended up being a just over two hour long wait before boarding started, with the most exciting thing happening being a clogged toilet 15 minutes before boarding.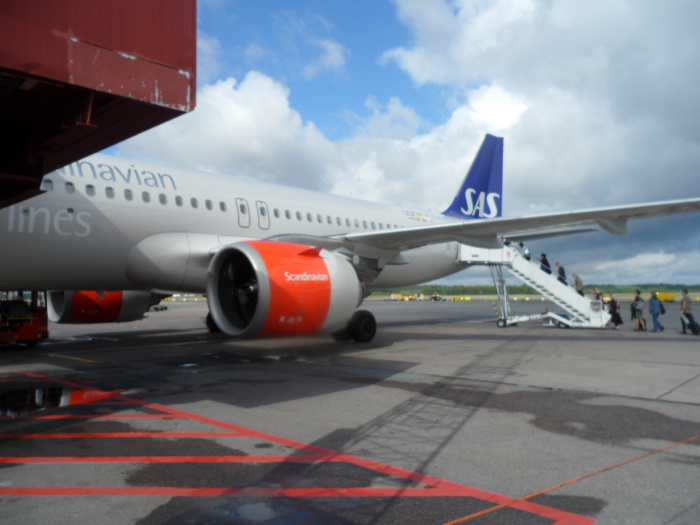 Figure 1 - Where we're going, we don't need boarding bridges!
It's a short flight (by the time everyone had finished their coffee, they announced landing would happen soon.) Despite that, I was still rather quicky reminded of how dry the air is in an airplane. The economy seat in a SAS Airbus A320 wasn't fantastic, kinda what you'd expect from a city bus. For just under an hour, no problem imo.
2 Slow layover in Kastrup, Copenhagen
The 4½ hour layover passed quite slowly, although I spent about 40 minutes walking around to find some food what wasn't a complete ripoff. The best I could do was a $6 sandwich from a vending machine. Yeah, the airport food mafia managed to rob me despite that I tried to do some reserch. So far, the pinnacle of the layover in Kastrup was the eldery japanese guy next to me messing around on his UMPC, while I type some more on this post using my OpenPandora.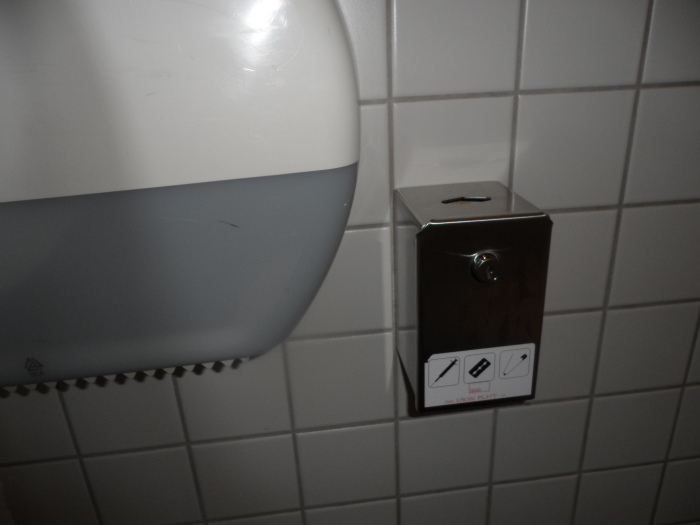 Figure 2 - You may be in Denmark when the toilets inside the airport secure area has a container for disposal of spare needles and razor blades
Boarding went somewhat organized, with the plane divided into zones borded in order. The seats on this plane are marginally more comfortable. I nodded off for a good 39 minutes during takeoff, so I might be able to crash fully in them during the night. I think the plane left the gate on time, but didn't take off until 10 minutes past schedule. From what I could tell on flight radar, this is normal and probably won't lead to the flight being late reaching Narita.
3 Flight to Narita
Less than an hour into the flight, some paperwork was handed out. I think bureaucrazy is the national passtime in Japan, so I can't say I'm surprised.
About an hour and a half, they started serving dinner. Since I'm flying in economy "SAS Go", there wasn't much to choose from, you got the one set. Serving size was a bit meh, but it wasn't absurdly small. Quality-wise I can only describe it as "okay". It's economy, I'm a picky eater, it had flavour (although the broccoly had a jelly-like consistency), and I could finish it while vaguely enjoying it.
Figure 3 - Somewhat generic airplane meal
Sleeping wasn't as easy as I had envsioned however, I mostly got scattered naps. Day 1 will be a long day... In the end, I didn't get out of my seat a single time during the entire flight, although a desire to not annoy the person next to me (had a window seat) is likely a major contributor.
That person, btw, happened to be embloyed at the Embassy of Sweden in Tokyo, so that was interesting. Those passports for dimplomats have a different color.
Anyay, the plane landed on time (half an hour early actually) and I was immediately struck by the muggy tokyo weather. It was only 25°C and overcast, but it the pain was real. Can't wait for some 35°C weather with same or worse humidity!
And I managed to screw the first peice of paperwork I did in Japan. My ballpoint pen didn't work well against the airplane seat tray, so I used a mechanical pencil. Not acceptable, I had to go back and do it all over. Being hopelessly lost didn't exactly speed up my progress, but when I finally made my way to the JR Travel Center, I got right into a 40 minute line to get my JR pass, which somewhat affected my plans. Oh well, I'm on a train to Narita now, so day 1 has officially started. Don't know when I'll have an internet connection to upload this post though :p
---
Comments belong to their respective owners. By posting a comment, you agree and give the right for slaeshjag.org to publish or reject it. Your e-mail address will not be published or disclosed to a 3rd party, and is only used for return correspondance or verifying requests to delete comments.
You need JavaScript enabled to post a comment